Chicago's Coolest and Most Romantic Date Ideas
Spice things up.
Let's face it: Lockdown has not made dating easy. If you've managed thus far to weather the ups and downs of the almighty quar with your relationship intact, may the gods bless you eternally. And if you're single and trying like hell to mingle at a safe and sanitary distance these days, may they bless you doubly. It's rough out there, and with Valentine's Day approaching faster than Cupid on a bottle rocket, it's only getting rougher. That's why we put together this ingenious list of Chicago-centric, quarantine-approved date ideas to keep your little love flame a-burning for many, many months to come. Now grab your sexiest face mask and get on out there.
Cuddle up at a drive-in movie
All outdoor everything is the name of the game this year, a mantra that extends to entertainment even in the coldest of months. Grab your coziest blanket and cruise over to ChiTown Movies in Pilsen for some good old fashioned front seat fun set to the tune of modern classics like "Mean Girls," "Dirty Dancing," "Scream," and more. And remember to come hungry-resident snackbar ChiTown Grille is standing by to deliver a full bill of tasty treats right to your driver's side door.
Put your relationship to the test in a private escape room
Prove once and for all that there's no I in TEAM by booking your very own date night-worthy escape room experience at Fox in a Box. A web of thoughtfully appointed scenarios awaits, imbued with enough twists and turns to get your blood pumping and your brain ticking. And don't worry about wasting precious time fretting over your health-each and every space is sanitized to perfection between games.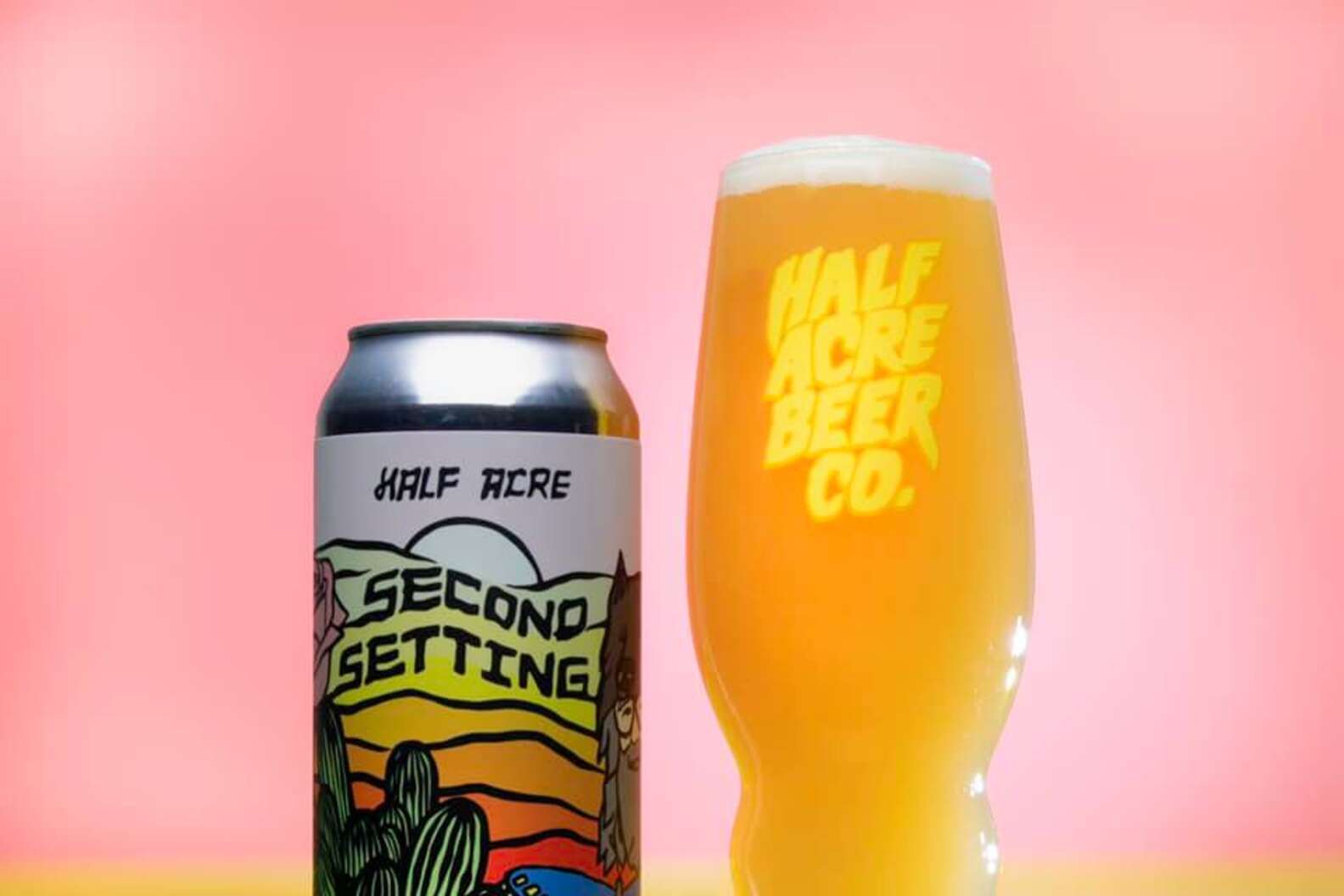 Embark on a DIY brewery crawl
With so many great craft breweries clustered around the city, organizing a bicycle- or foot-powered suds crawl for two is always a failsafe date idea. What's more, plenty of taprooms have expanded into beer gardens, heated patios, and other sidewalk accomodations for sharing pandemic-friendly pints. Just pick a neighborhood (pro tip: Milwaukee Avenue from the Near Westside to Logan Square is a fantastic place to start), bundle up, and hit the streets in search of sweet Chicago-brewed suds.

Level up with a sky-high curling session
Take your dating game to new heights by throwing in a little friendly-and frosty-competition alongside the cocktails. Thanks to the virus-fueled push outside, curling has become Chicago's latest must-have bar game and drinking dens all over the city are getting in on all the slip-sliding broom-pushing action. Reserve a lane at Kaiser Tiger, Whiskey Business, Harvest at Lakeshore Sport & Fitness, or Upstairs at the Gwen and prepare to sweep your beloved off their feet, pun very much intended.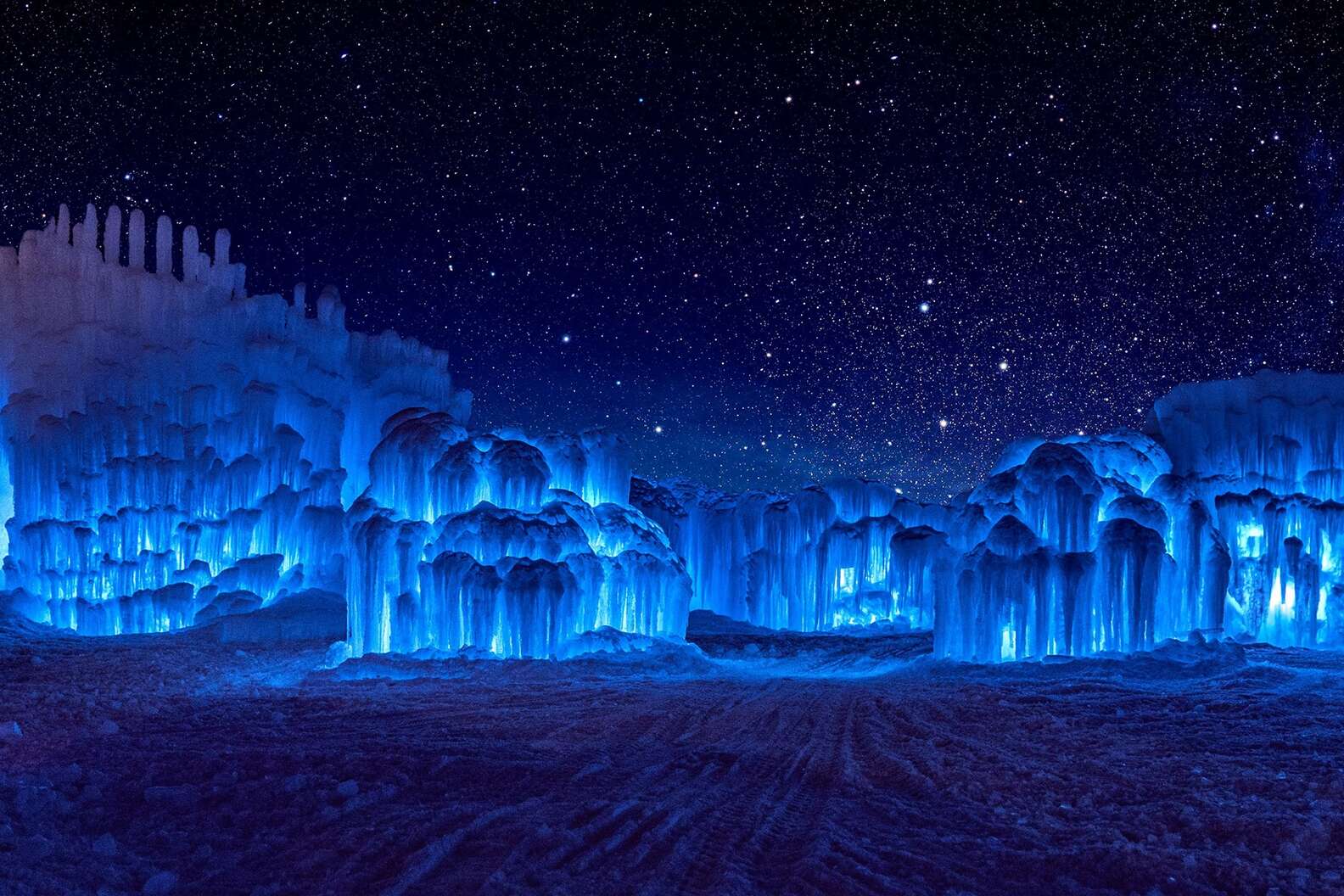 Soak up the scenery on a wintery weekend getaway
Have car, will travel. Pack your best snow boots, build a killer playlist, and direct your GPS to the corner of nature and beauty for a seasonal escape to some of the mighty Midwest's most idyllic towns. Wisconsin's Lake Geneva, with its wide open shoreline, panoramic vistas, and friendly downtown-not to mention seriously majestic ice castles-makes for an excellent relaxing sojourn while powder-packed slopes all the way from Otsego, Michigan to Illinois' own picturesque Galena beckon the stir crazy ski bum set. Got a little extra cash on your hands? Go ahead and treat yourself to a top notch stay in one of these luxe Airbnbs.

Crush a few cold ones at a heated rooftop or patio bar
If this hellscape of a pandemic has had any silver linings, it's undoubtedly the newfound and widespread incentive to do our drinking outdoors, even when old Jack Frost starts his nipping. Make the most of it with some swanky open-air sipping at winterized al fresco watering holes like Lincoln Park's towering J. Parker, Wicker Park newcomer Kennedy, loungey River North hot spots I|O Godfrey and Joy District, South Side haunt the Woodlawn, and other al fresco winners including the limited-run Fire & Ice pop-up at Recess in the West Loop. You have to admit that's a real win-win in a scenario where even the smallest win is cause to celebrate.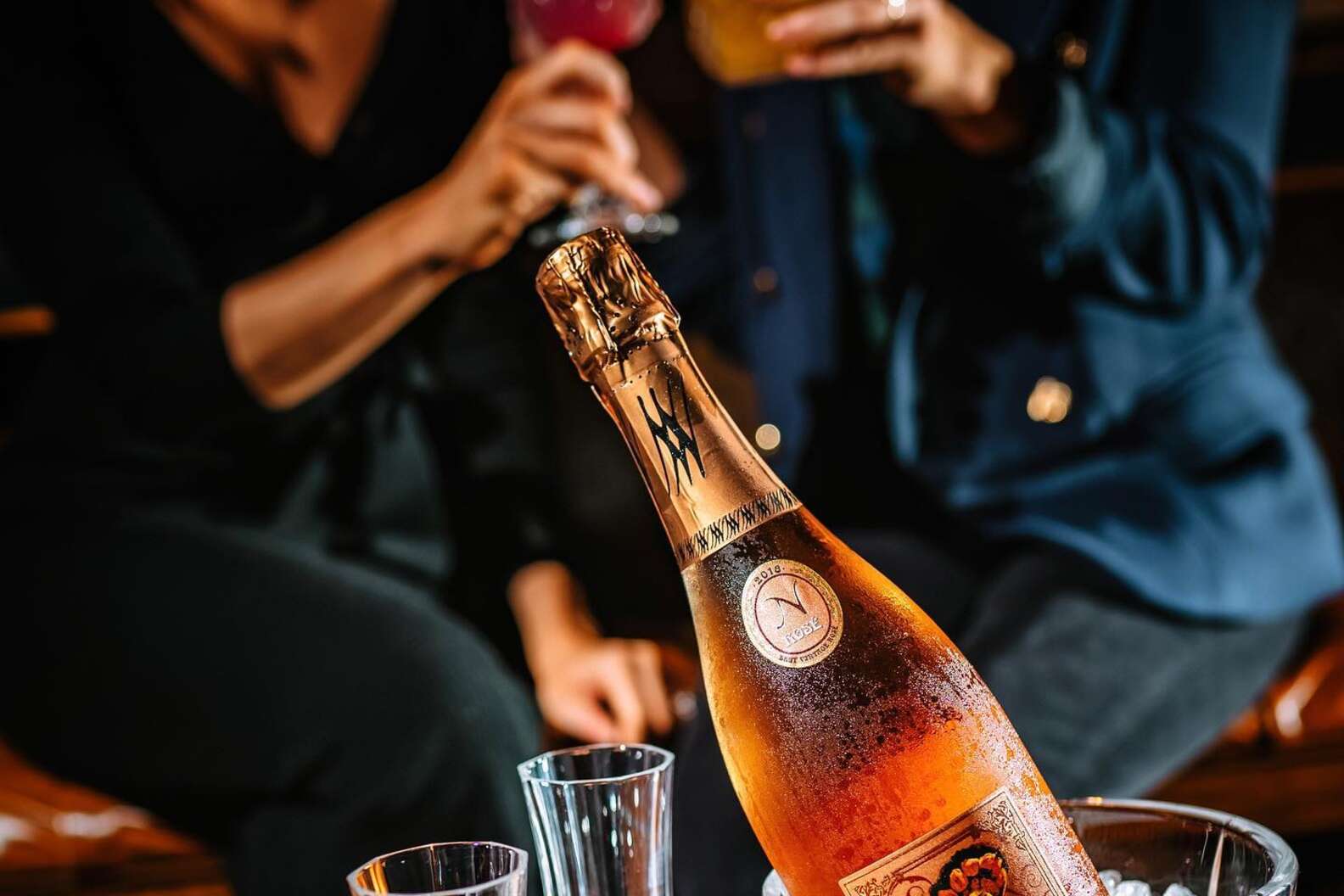 Dine beneath the heat lamps at a romantic outdoor restaurant
Staying socially distanced doesn't mean having to sacrifice the pleasures of fine dining. Impress your special someone by snagging an appropriately spaced (and appropriately heated) outdoor table at Chicago date night institutions like Restaurant Row's aptly named The Darling, Lincoln Park stalwart Avli Taverna, or River North stunner RPM Seafood, among others. Thinking about throwing a known aphrodisiac into the mix? We've got all your Chitown oyster bar needs covered right here.
Enjoy dinner and a show from the best seat in the house
Take advantage of Chicago's unprecedented take-out and delivery boom by copping chef-driven supper for two from one of the city's buzziest restaurants before settling in for some award-winning live entertainment. There's plenty to stream, from knee-slapping comedy acts featuring the likes of the Neo-Futurists and CSz Theater Chicago to on-demand illusions from the Magic Parlour and even exclusive concerts curated by indie legends like the Hideout as well as international start-ups like Bandsintown. Just sit back, relax, and appreciate this bizarre new normal.
Sharpen your knife skills at a virtual cooking demo
Roll up your sleeves, fasten your apron, and ready yourself for an at-home kitchen showdown with help from all-star local chefs. Culinary giants from Boka's star-studded roster to two-time James Beard winner Paul Kahan and everyone in between are going digital this season, hosting interactive live streamed cooking classes complete with expert guidance and all the ingredients you need to whip up a gourmet meal with your own two hands.
Shake things up with a take-home cocktail kit
If COVID's wrath has put the kibosh on your favorite date night drinkery, you'll be stoked to learn that a slew of award-winning local cocktail joints have been lovingly boxing up their boozy splendors just for you. We're talking big names like the Aviary, Violet Hour, 3 Dots and a Dash, and more, all exquisitely prepared and portioned for at-home consumption. So snap on your fanciest suspenders and get ready to transform your humble living room into Chicago's hottest club.
Take your ice queen (or king) for a spin around the rink
Millennium Park's traditional rink might not be an option this year, but you can still tear up the track this winter at a few different Chicagoland arenas. Make a reservation at Maggie Daley Park's Ice Skating Ribbon to wind your way down the rippling path beneath downtown's glittering skyline or truck out to the suburbs for a chance to glide like the pros at Rosemont's Chicago Wolves Ice Rink. More adventurous lacer-uppers might even consider a trip to The Forge: Lemont Quarries, a massive 300-acre adventure park that morphs into a winter wonderland each yuletide complete with a top-of-the-line skating rink plus climate-controlled dining globes for the requisite apres-skate snack.
Sign up here for our daily Chicago email and be the first to get all the food/drink/fun in town.
Meredith Heil is a contributor for Thrillist.